About Designer
lynda lee
designer
Lynda started her working career in the ANZ Bank in Hawkes Bay NZ, travelled and worked in Europe and once her children were at school created NZ's first farm based rural employment agency.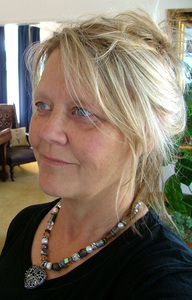 Within three years Central Employment had grown to 3 branches at which point Lynda sold the business and along with her husband and children moved to Cambridge where she sold real estate for a number of years.
Lynda fulfilled a dream and created her first retail store in the early 90's, then went on to import Dutch Colonial furniture from Indonesia and retailed this from her designer store VIRTUS in Cambridge New Zealand.
Early 2000 while living in Europe Lynda discovered her love of computers. Combined with her passion for architecture, design and marketing, she attended Farnham Art & Design University in the South of England, where quickly her intuitive skills for presentation shone through, and Dezign Scene magazine was created to present her course assignments.
Lynda returned to the Waikato in 2005 from the UK, registered Dezignscene Limited, and works from home designing and building websites for clients throughout New Zealand whilst also operating her rural based B&B, which Lynda has since sold in December 2014 after spending 6 years enjoying sharing her home with travellers from around the World..