Cameron Transport Cambridge Ltd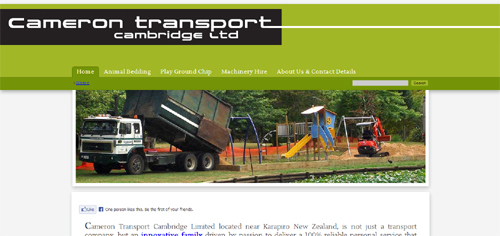 Lynda w
e wish to thank you for the excellent work you have done to create Cameron Transport
Cambridge Limited website.
You were a very approachable person, with great enthusiasm, and were able to very quickly
grasp what was required to make our website such positive information, guiding us along the way.
We have had nothing but fantastic feedback from all who have visited the site, saying how impressed they were with it,
and all information so easy to find.
Once again a big thank you, and we would have no hesitation to recommending you to anyone who would
like a professional website developed.
Yours sincerely
Grant Cameron
CAMERON TRANSPORT CAMBRIDGE LIMITED