LED Grow Lights NZ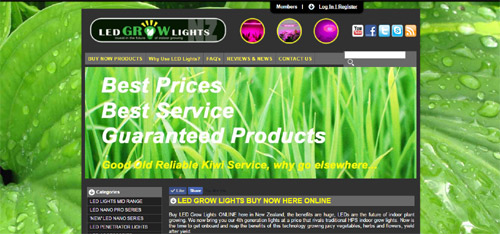 "Led Growing Lights are the future of growing indoors and for supplementary lighting in greenhouses... Here at Valley Ridge Products we work hard to bring you the best growing lights in NZ and at the right prices.
We seriously need to update our old site to enable us to continue providing exceptional value and quality showing the extent of our technology.
Lynda Lee from Dezignscene made what seemed to us like a scary transaction seem effortless and stress free.. Now we think our website is as good as the products we sell in it.
Thanks Lynda from the Team Valley Ridge"